Manulife

You will find below the different ways that you may contact Manulife to help you manage your Seafarers Pension plan. You may access your account online, send an email or call the Customer Service Centre.
Please direct all inquiries about your plan to Manulife.
Visit manulife.ca/GRO
Click on Sign in under Group Retirement account.
Email Manulife at gromail@manulife.com.
Call the Customer Service Centre toll-free at 1 888 727-7766, Monday to Friday from
8 a.m. to 8 p.m. ET.
CIBC group banking option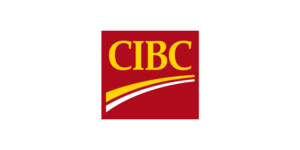 Website: CIBC
We are pleased to provide Seafarers' members and employees with exclusive banking solutions, including preferred rates and no fee banking.
We are also committed to providing flexibility to bank when, where and how you want, with 24/7 access to our Mobile, Online and Telephone Banking services, automated bank machines, and extended evening and weekend hours at many of our banking centre locations across Canada. We can even meet at your home or office if that's what you prefer.
We look forward to sitting down with you soon. To make an appointment with one of our Financial Advisors please click here.
Industrial Alliance

Website: Industrial Alliance
Industrial Alliance Insurance and Financial Services is a life and health insurance company that was founded in 1892. Its primary mission is to offer insureds and their beneficiaries financial protection in the event of death, disability or illness and to provide clients with the means to achieve financial autonomy at retirement or to make special dreams come true.
Telephone: 1-800-567-5670
Access helpful resources: 
Seafarers Fund Selection Guide
Seafarers Investment Presentation:
INS6808 Seafarers Investment 101 v1 6Feb19