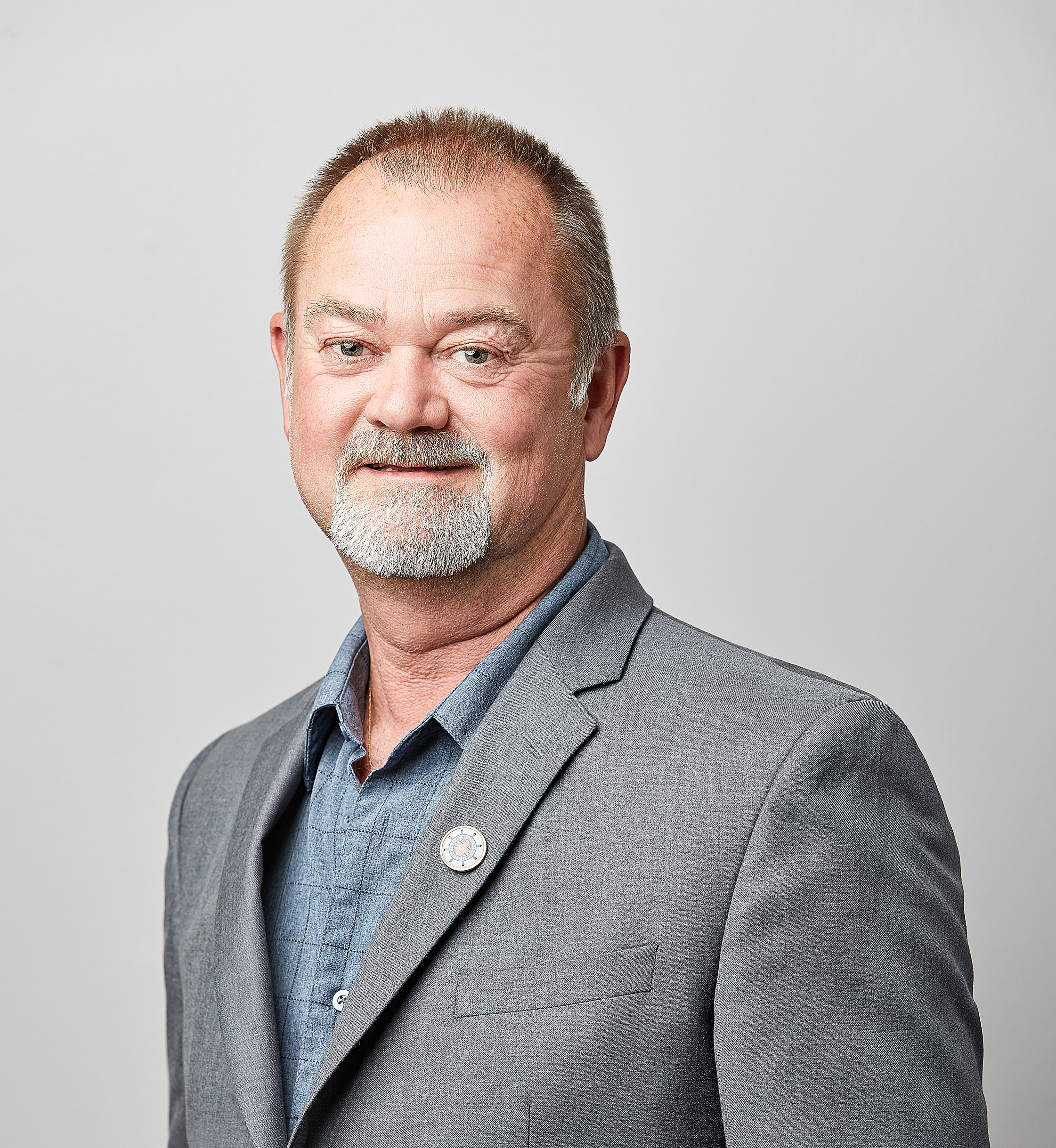 SIU Headquarters:
200 – 1333, rue St-Jacques
Montreal, Quebec, H3C 4K2
Tel: Tel: (514) 931-785 Fax: (514) 931-3667
James Given
President
Moving forward to renew our commitment
Every new leader of any organization comes into his position with fresh ideas and an agenda to move things forward. I would like to take a minute to reflect on our past first, which of course shapes the future with the building blocks in place for success. The SIU of Canada has had only a handful of leaders and we have forged our place in Canadian history as the largest and strongest maritime union in the Country. We have had our era of turbulence, and we have had ups and downs in the industry. We have built Hiring Halls, and our very own Medical Plan, which we are all proud of and are the envy of the Maritime Community. None of this came without a cost in terms of monetary value and in waterfront battles that although decades ago, are still remembered in the industry. We fought hard to gain what we have, nothing was handed over, and nothing can be taken for granted. The past leaders of our Union put their heart and soul into building what we have and they still contribute today, we thank them for their service.
Moving forward we must renew our commitment to organizing the non-union companies that share the waterways with us. Although these non-union seafarers seem like "outsiders" we share more than they think. Industry safety standards are championed by unions. Hours of work and rest, overtime and every benefit extended to the non-union mariner are passed on to them because of the hard work of unions. It's the trickle-down effect. Through your hard work, and the dedication of the Union officials negotiating your contracts, union gains trickle down to the non-union seafarer one way or the other. The one thing they will never have until they join us, is the Brotherhood of the Sea. That is all ours.
We must also maintain and strengthen our relationship with the SIUNA, our American Brothers and Sisters. I urge you to take a look at the SIUNA website and to read the Seafarers Log that is in the Union Halls. We must draw on their knowledge and the gains they have made in new tonnage and in areas such as the Military Sealift etc. What the SIUNA has achieved under the leadership of President Mike Sacco is nothing short of a miracle. A miracle we can build on if we are smart enough to listen and learn, and determined enough to go forward. We have great respect for the SIUNA and we will be working very closely with them over the coming years.
The political climate in Canada seems a little cold toward Unions at the moment but the doors are not closed. Just because every door of the house is not open doesn't mean you can't sit on the porch and have a chat about what is going on. It eventually makes its way back to the head of the family. We can never throw our hands up in frustration and stop talking to the government just because we may not agree on every issue. We have found over the years taking problems to Ottawa doesn't produce many results. What we have to take to Ottawa are solutions to problems!! Over the course of the coming months, we will be meeting with Cabinet Ministers regarding not only the shipping industry but Employment Insurance and other concerns of the membership. We have proven ourselves as a smart union who can deliver solutions to tough problems and that's what we will take to government.
About James Given
Born and raised in Owen Sound, Ontario
Joined SIU in 1979
Family of SIU members; Grandfather joined SIU in 1953, Father and Brothers all Seafarers
Sailed for 13 years in the deck department on Ferries, tankers, self-unloaders, bulk carriers & cement carrier
Union official for 22 years in various capacities starting as dispatcher in Thorold
ITF Cruise Ship Campaign Director for 4 years in Florida
Married with three children
Delegate to ITF Seafarers Section
Priority as President is jobs for membership
Hobbies include hunting, fishing, hockey and politics