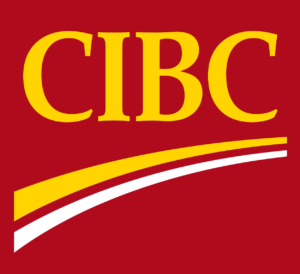 Website: CIBC
CIBC is pleased to provide members and employees with exclusive banking solutions, including preferred rates and no fee banking.
We are also committed to providing flexibility to bank when, where and how you want, with access to your money and financial advice 24 hours a day 7 days a week through our Mobile, Online and Telephone Banking services, automated bank machines, and extended evening and weekend hours at many of our banking centre locations across Canada. You can schedule a meeting at one of our Banking Centres – to find the closest branch please use the Branch locator. 
In addition to your broader financial planning needs, leverage the expert advice of a CIBC Imperial Service Advisor in person at one of our CIBC Banking Centres or exclusively by phone and email through CIBC Imperial Service Direct, Imperial Service Advisors (in person or by phone) deliver financial planning and advice that's unique to you!
How do I take advantage of these perks?
These days the best way to take advantage of the CIBC Group Banking Plan is to visit a CIBC Branch after you have made an appointment. You can book an appointment online to see a CIBC representative. Click here to Meet With Us
When I visit or call CIBC, what do I ask for?
Just say you are a member of the Seafarers' International Union of Canada and would like to take advantage of the CIBC Group Banking Plan. Don't forget to show your union membership card and bring a couple of pieces of ID if you're planning to open an account. You can also download the CIBC Group Banking Plan invitation to Seafarer's and bring this into the banking centre.
Who can I contact if I want to talk to an advisor by phone?
For expert advice, contact our Imperial Service Direct team by sending an email to ISD-SeafarersGBP@cibc.com
Who can I contact if I want to talk to an advisor in person?
To make an appointment with one of our Financial Advisors please click here.
We look forward to meeting with you soon to welcome you to the CIBC Group Banking Plan.
In April 1964, CIBC introduced the only floating bank in Canada. The vessel served 5000 clients in remote small towns along the lower north shore of the St. Lawrence River in Québec. The M.V. Jean Brillant was customized with a small branch complete with teller's window and living quarters for the officer in charge. If the vessel could not find a place to dock, clients would row out to the boat to complete their banking.
Photos courtesy of the CIBC Archives.