Seafarers' International Union of Canada – A Sailors' Union by Sailors for the Benefit of Sailors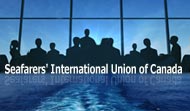 Union Aboard! Meet the SIU management team renowned for their qualifications, collective experience & depth of skhttp://www.seafarers.ca/team/ills.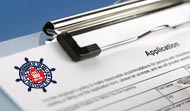 SIU Resources & Forms Download center! Application forms, Medical Forms, Pension Plan contacts and much more! Click here.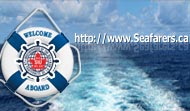 Welcome to www.Seafarers.ca Website! This initiative to meet & adequately provide members' needs through dynamic content.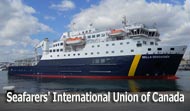 Catch up with the latest SIU developments & feature articles through our News & Events!
Sailors & members stay tuned!
Seafarers' International Union of Canada, (SIU)
Our future is bright. We have a young team in the hiring halls and on the waterfront and they will learn and benefit from those of us who have had the good fortune of being around for 30 plus years. Our contracts will continue to improve and with your loyalty and support we will all renew our commitment to make the lives of each SIU member better. The roots of the SIU lie in our Brotherhood, our common goals and our purpose which at the end of the day will serve us well!!– James Given - President SIU
International Day of the Seafarer: Every June 25th is set aside by the International Maritime Organization for International Day of the Seafarer. It is a day intended to raise awareness and to thank seafarers for the sacrifices they make and the important role they play in the global economy.– Michael Given – Vice-President Great Lakes & West Coast
The SIU believes well-trained and qualified sailors know how to work safely. At all times, they work in a manner to ensure their safety and the safety of all other personnel aboard. As a result, vessels manned by SIU members have one of the best safety records in the world, resulting in lower insurance costs and reliability of operations for the employers but most importantly, for the protection and well-being of SIU members.– Seafarers' International Union Of Canada
GET CERTIFIED AND GUARANTEE YOURSELF EMPLOYMENT!!! The goal of Seafarers' Training Institute is to put into place training programs that meet the future needs of our industry. Education and training programs offer courses to boost and refine job skills of our members, and to help them operate and maintain ship's equipment in a safe and professional manner. – Seafarers' International Union Of Canada